LOST OASIS

MASTER IN ADVANCED 3D PRODUCTION
ANIMUM CREATIVITY ADVANCED SCHOOL
ENVIROMENT - MODULE 2
Interpretation of a Concept art by Quentin Mabille


3K Resolution
OASIS



The word oasis came into English from Latin: oasis from Ancient Greek: ὄασις óasis, which in turn is a direct borrowing from Demotic Egyptian. The word for oasis in the later attested Coptic language (the descendant of Demotic Egyptian) is wahe or ouahe which means a "dwelling place".


Oases are made fertile when sources of freshwater, such as underground rivers or aquifers, irrigate the surface naturally or via man-made wells. The presence of water on the surface or underground is necessary and the local or regional management of this essential resource is strategic, but not sufficient to create such areas: continuous human work and know-how (a technical and social culture) are essential to maintain such ecosystems.

Rain showers provide subterranean water to sustain natural oases, such as the Tuat. Substrata of impermeable rock and stone can trap water and retain it in pockets, or on long faulting subsurface ridges or volcanic dikes water can collect and percolate to the surface. Any incidence of water is then used by migrating birds, which also pass seeds with their droppings which will grow at the water's edge forming an oasis. It can also be used to plant crops.


The location of oases has been of critical importance for trade and transportation routes in desert areas; caravans must travel via oases so that supplies of water and food can be replenished. Thus, political or military control of an oasis has in many cases meant control of trade on a particular route. For example, the oases of Awjila, Ghadames, and Kufra, situated in modern-day Libya, have at various times been vital to both north–south and east–west trade in the Sahara Desert. The Silk Road across Central Asia also incorporated several oases.


CONCEPT ART
This is the concept who inspired my for this work. You can see more in the Artstation of Quentin Mabille
WIREFRAME


POSTPRODUCTION
You can download the composition HERE
BONUS - NIGHT MOOD
My reference in this mood was AVATAR. This is one of my favourites CG generated movies.
REFERENCES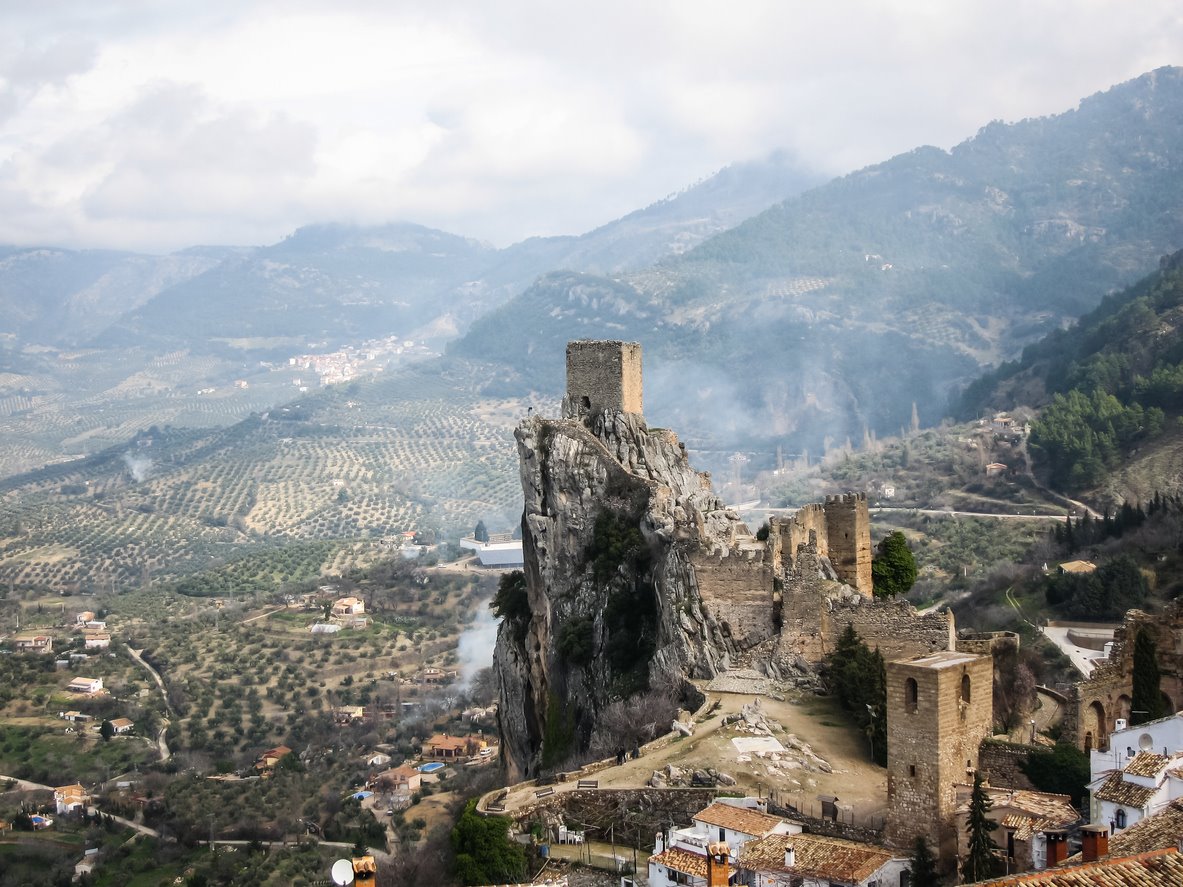 SOFTWARE USED


jesusparras
Abril 2020